1.Platform that integrates the complete supply chain model, fresh Farm produce to your doorstep.
2.Procure Vegetables and Fruits directly from Farmers to consumer using latest technology with Kisaan to Kitchen model
3.Constant monitoring and continous feedback to ensure the quality of the products is maintained
4.Ensuring the delivery of quality products to the customers at economical price
5.Agritech E-commerce Company, Creating a win-win situation for all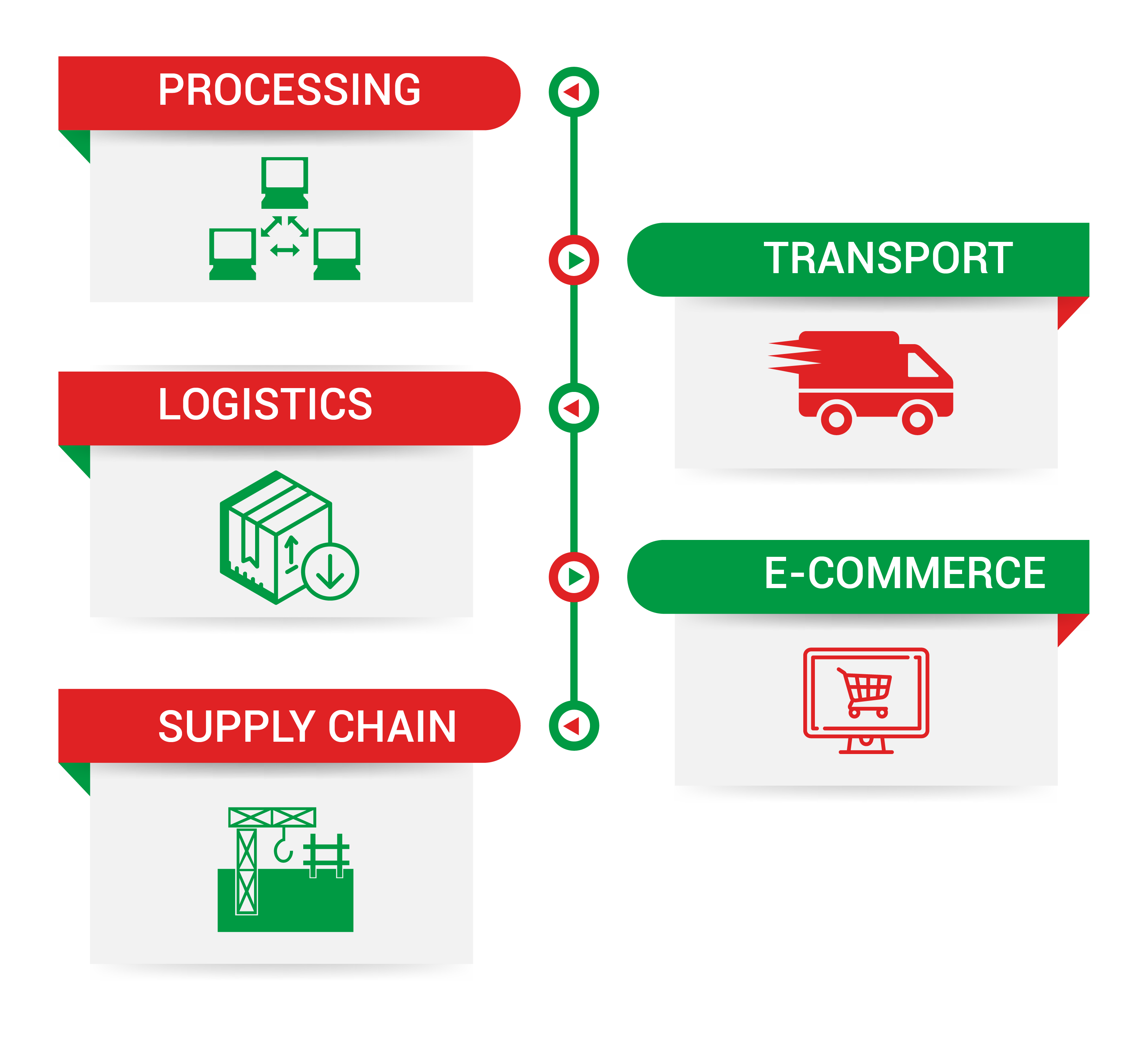 OUR STORY
AGRICULTURE USING TECHNOLOGY - BRIDGING THE GAP
We started Suyoga with a mission to help farmers. Damodar was working as a Big data Architect for more than a decade. His IT career was flying high but he always felt the need to get back to his roots. During his visits to his village, he used to interact with local farmers and understood they were still facing difficulty with storage and transportation of fruits and vegetables. He realized the small and mid-size farmers were struggling to make ends meet even after having good harvest. The problems became clear to him. Damodar decided that technology is the best way to help farmers. Also the youth from the villages were moving out for the want of work. He wanted to build an efficient system that can help the rural ecosystem to thrive.
With this thought Suyoga was started. Suyoga has been derived from the Sanskrit words 'SU' meaning good and 'YOGA' meaning business. Damodar quit his successful career at the pinnacle to start with a cause close to his heart to create a digital bridge between the farmers and consumers using available local resources. He envisioned "Kisaan2Kitchen" platform as the supply chain model which can connect the small scale farmers using available local transport reaching consumers thus minimizing Agri produce wastage and provide better pricing for both farmers and consumers.
ABOUT SUYOGA
Suyoga Software Solutions is a Product based IT company developing software products in-house and for customers from last 2 years. Suyoga was launched as an Agri E-Commerce Product based Start Up to connect the Farmers to Customers using latest Technology.
Kisaan2Kitchen Platform–Our End To End Supply Chain Solution For Fresh Produce Market Connects Farmers To Consumers Using Latest Technology. Our Kisaan2Kitchen solutions have been delivering fresh quality produce from farmers to the customers at economical price successfully for the last 2years. Samuha Organics- After the success of our Kisaan2Kitchen product, Suyoga has launched Samuha Organics as Organic Supply Chain Solution for organic products.
WHAT WE DO
At Suyoga Software Solutions we are using information technology to revolutionize the entire supply chain model of perishable goods from farmers to consumers. We supply fresh vegetables and fruits directly from local farms to consumers.
Suyoga procures vegetables and fruits (grown locally) from farmers who follow Non Pesticide Management (NPM) in their farms. Since there is no storage involved consumers get fresh produce which is grown in hygienic conditions using fresh water and no pesticides. Suyoga is using information technology to revolutionize the entire supply chain model of perishable goods from farmers to consumers.
The farmers can sell their harvest at better price. By avoiding middle men and storage, the consumer gets fresh produce at an economical price delivered to their doorstep.
LATEST NEWS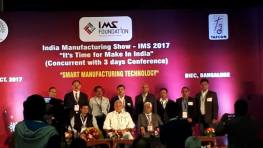 Samuha Organics Product Launch
Our CEO launched Software platform for Organic fresh produce market during India Manufacturing Show held in Bengaluru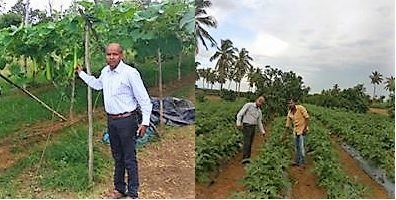 Our Founder visting NPM Farms
Suyoga Procures freshvegetables and localfruits only from Non-Pesticide Management(NPM) Farms. NPM farms followed Natural Farming Formerly Zero budget farming methodology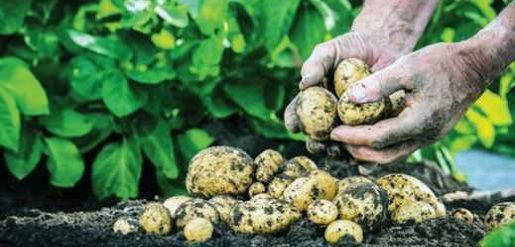 Fresh Produce from Farms
Our CEO launched Software platform for Organic fresh produce market during India Manufacturing Show held in Bengaluru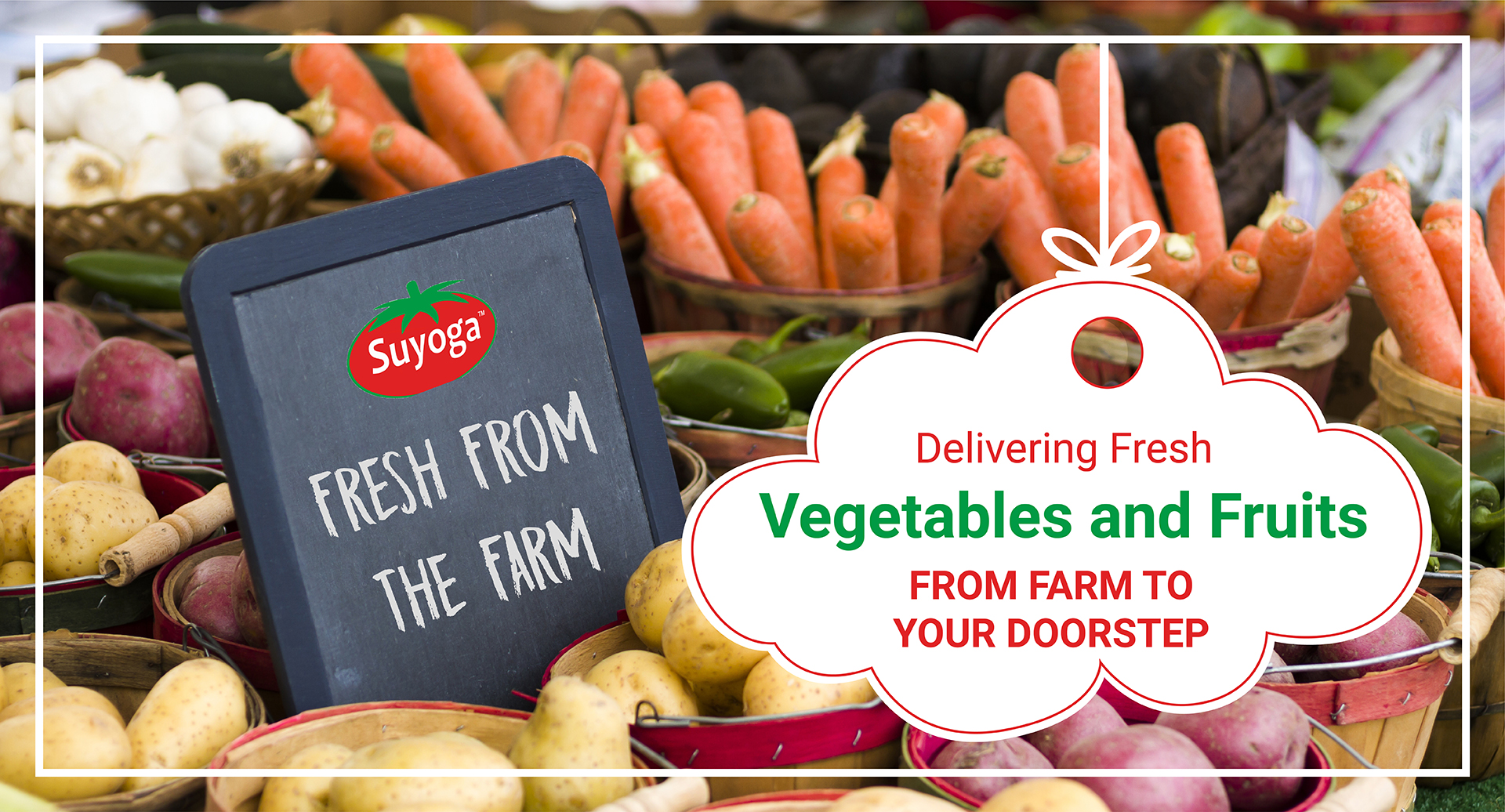 How Suyoga Can Help
Suyoga's Kisaan App addresses the difficulties farmers face after harvest Farmers can register with Suyoga. When the crop is ready for harvest, the farmer can enter/key in their produce and quantity. Suyoga will pick up the produce directly from the farm and the farmer will recieve the market value from their farm immediately. The farmer gets returns for their hardwork and they can utilise the time to plan for their next crop.
Farmers can inform Suyoga through the app that the crop is ready to be harvested.
Farmers can sell their harvest from their farm and recieve their returns.
Farmers do not need to pay any transportation fees.
Farmers get better prices for their fruits and vegetables.
Since farmers sell their produce directly from their farm, they need not go to the market.
Suyoga is a Global Enterprise Consulting and IT Services organization, providing solutions around Enterprise Applications, Mobility,E-commerce, Cloud and Analytics through On-Premise as well as On-Cloud.
Web/Mobile App Development
We at Suyoga are adept at delivering iOS, Android & Web applications that engage your users the way they expect it to, as well as meet the ultimate objectives of your business.Our innovative, enthusiastic and highly skilled app development talent pool (certified software developers & testers), to design and develop applications from the initial framework phase to the end point delivery of the product.
Ecommerce Solution
Expertised to build e-commerce End2End solutions.Starting from multi vendor suppliers to door delivery system with tracking and logistics management. Our developers already buit an e-commerce solution as in-house product and successfully implimented in Bangalore and planning to replicate to many other Cities.
Cloud Application Solutions
Suyoga provides network services, infrastructure, or business applications in the cloud. The cloud services are hosted in a data center that can be accessed by companies or individuals using network connectivity
Recruitment Services
Our recruitment team match candidates to job vacancies, working with companies directly to help fill their roles. Our consultants' source new opportunities, edit and optimise CVs, and even provide pointers to help candidates prepare for interviews.
Domain Experience
Suyoga offering services in Big Data Platform which provides real-time analytics solution both on Cloud and On-Premise. We help clients in unleashing their Business Potential by integrating Suyoga and Decision Sciences helping enterprises data-driven decision making. With the integration of Online Dashboard Designer, we offer end to end Dashboarding platform with exclusive User Experience and charting components. We are committed to providing a solution on Predictive, Perceptive and Descriptive Analytics.
We at Suyoga are adept at delivering iOS, Android & Web applications that engage your users the way they expect it to, as well as meet the ultimate objectives of your business.Our innovative, enthusiastic and highly skilled app development talent pool (certified software developers & testers), to design and develop applications from the initial framework phase to the end point delivery of the product.
Suyoga experienced in develop products for digitising the documentation and interfacing with Govt departments.Also stockmerket softwares like Voting platform for companies to accept and maintain the records of Directors/stake holders Votes.
Our team experienced to maintain the large server farms consists of more than one Lakh servers with latest technology products. We guide the team on how to develop products to maintain in large server farm and set procedures to dow to deploy them with zero downtime.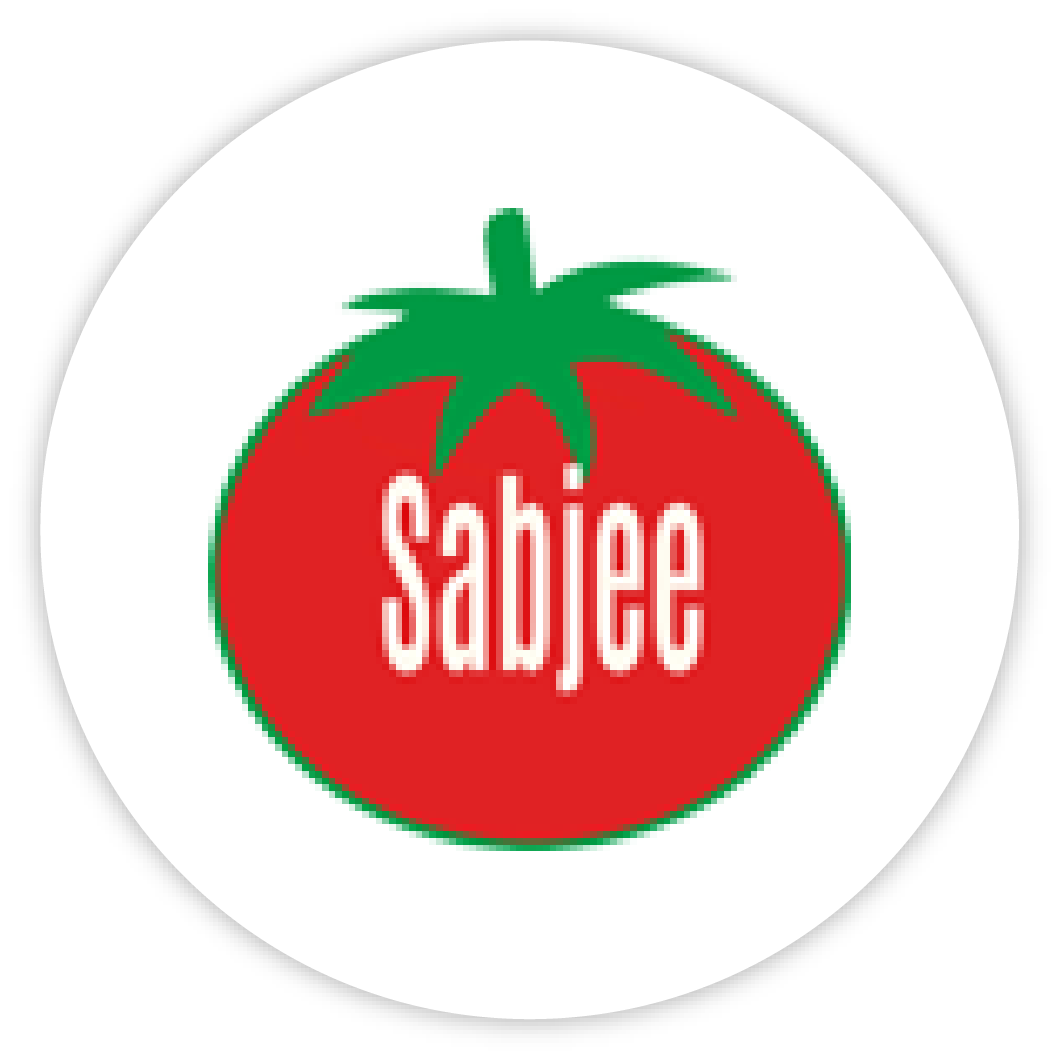 Sabjee App
Sabjee App delivers fresh harvested vegetables and local fruits directly from farm to consumer. Suyoga procures locally grown fruits and vegetables immediately after harvest directly from farms and delivers to your doorstep. Our supply chain model is very efficient. Sabjee app connects the farmers and the consumers.We are using latest technology to bridge the gap between farmers and consumers. Kisaan to Kitchen is our motto.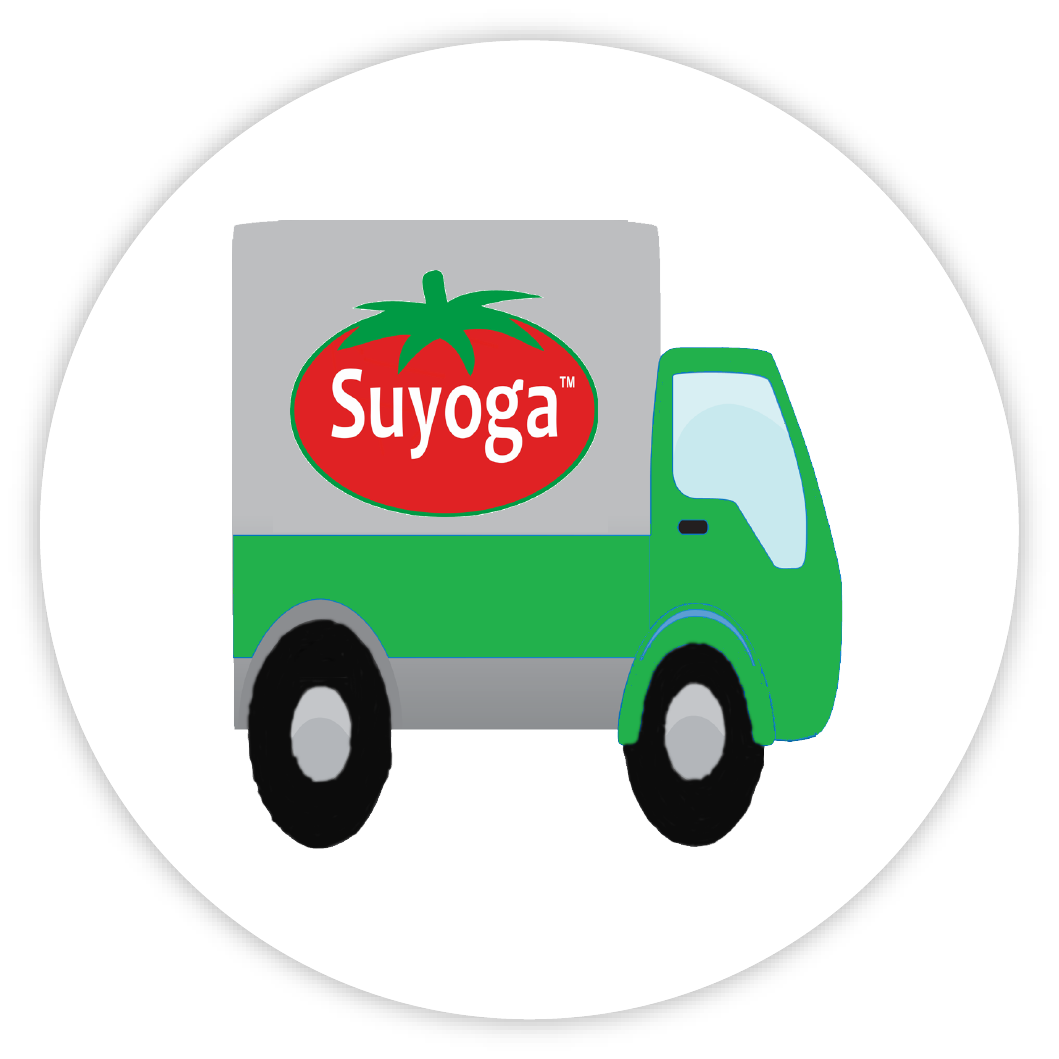 Samarpana App
Samarpana App is for Suyoga Channel Partners/Distributors wherein the Partners can enter their requirements and also recieve orders from customers. Registered Suyoga Channel Partners can download the app and place/ recieve orders Call or email us to become Registered Suyoga Channel Partner. Download Samarpana app from play store.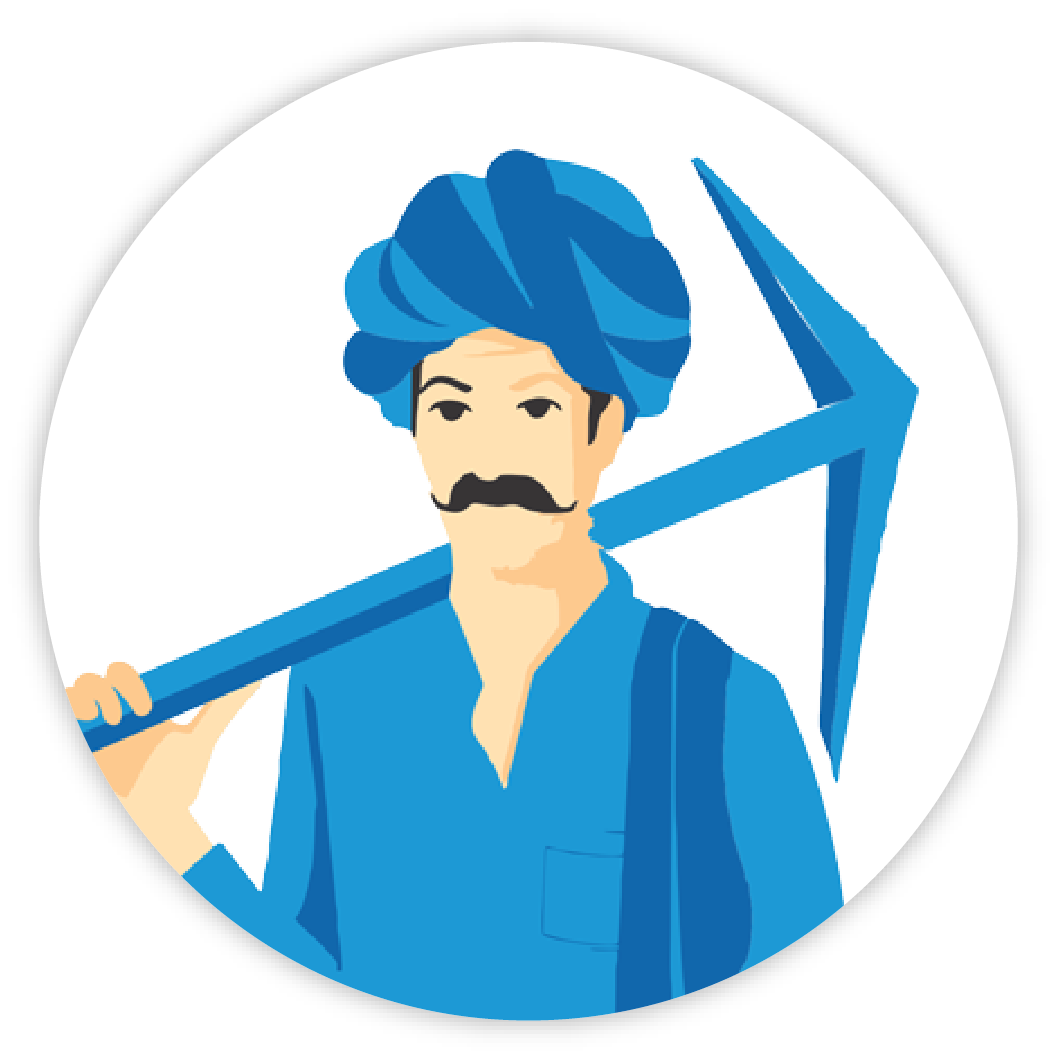 KISAAN
India is the second largest producer of vegetables and fruits. But our farmers are facing difficulties related to storage and transportation of perishable produce like vegetables and fruits. A significant proportion of the agricultural produce is spoiled before it reaches the market. The farmer is not only working hard on cultivation but also storage and transportation. Fresh produce has limited shelf life hence needs to reach the market immediately. Storage can be difficult and expensive. Even after making the effort, the farmer is left with limited to no profit.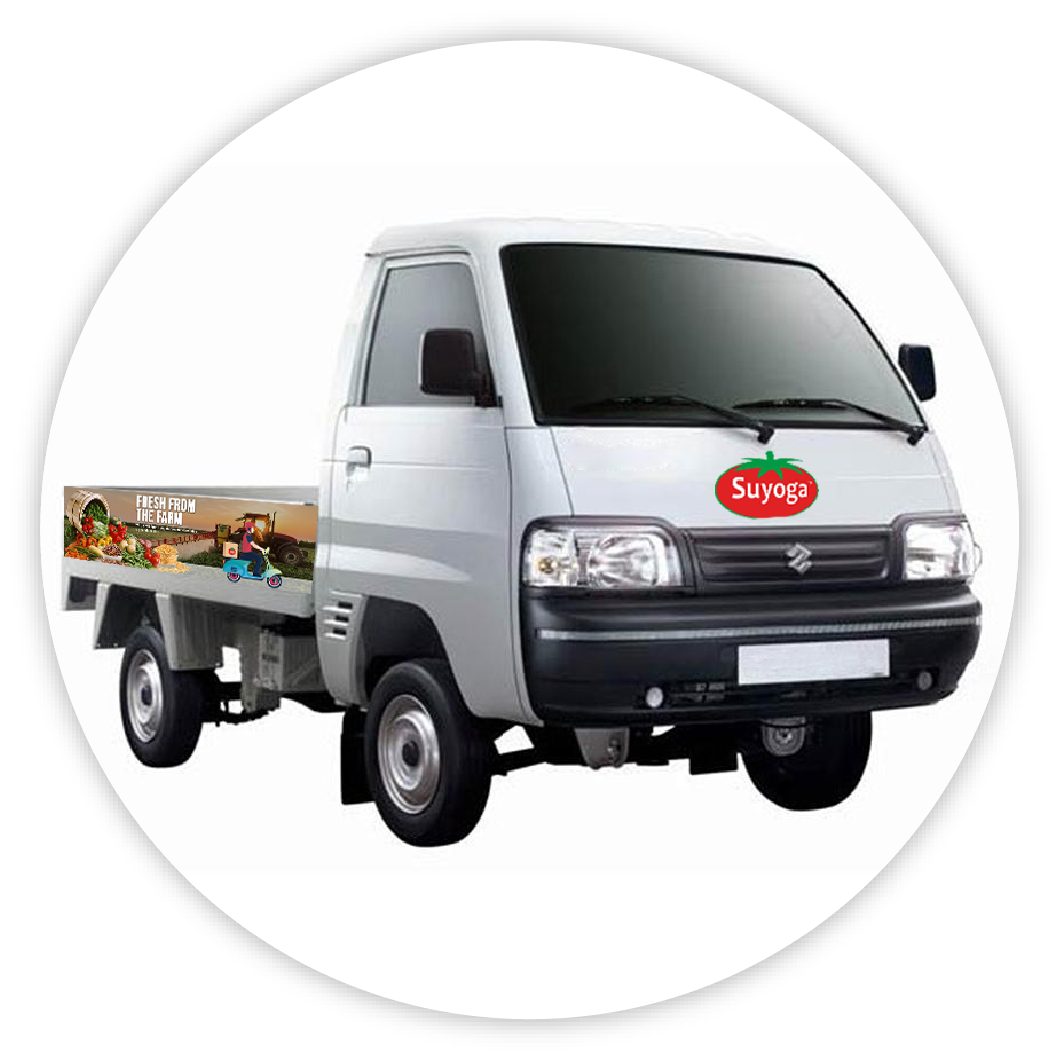 VAHANA
Often small and mid-size farmers are faced with the problem of transporting their harvest to the market. Transport from farm is not affordable or sometimes not available at the required time. Storage can be difficult and expensive. Shelf life being a constraint, the farmers have to choose the closest available market to sell their harvest which will result in minimal returns
Team
Our Strong Team Makes individual commitment to a group effort --that is what makes a team work,a company work, a society work,a civilization work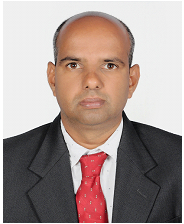 Damodar Paleti
Founder & CEO
Founder & CEO
Damodar quit his successful career in the field of Information technology with a mission to help farmers. Coming from a humble farming background,he understood the problems faced by the farmers. He realized, the farmers where facing problems with fresh produce such as lack of proper storage and transportation and often farmers were unaware of their product's market price which resulted is low returns. On the otherside, Consumers were receiving low quality products with high pricing. Damodar founded Suyoga in 2016 with a vision to create easy to use, viable software products for the perishable produce market which can help both farmers and consumers. His mission to revolutionize the entire supply chain for perishable products using Information Technology. He conceptualized an Agritech product Kisaan2Kitchen, which can track fresh produce from Harvesting at the farm to Delivery to the consumer creating a win- win situation.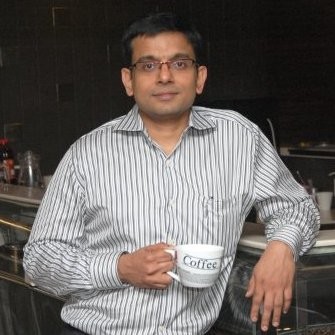 Vejay Anand S
Strategic Advisory
Strategic Advisory
Vejay Anand is a specialist in Corporate Strategy and Business road map & planning. He has been closely working with Strategic partnership with Grocery suppliers and B2B business strategies to increase no of SKU in Suyoga portfolio. Vejay worked across various industries/ categories through consulting, sales & marketing assignments in FMCG sector. Education qualifications and experience: Vejay has 23 Years of experience in Marketing - Brand communications, Product management, Innovation/New product development, Media management, Market research, CRM which includes loyalty program, direct marketing, Public relations, etc. He has PGDM from T.A.Pai Management Institute
Case Study
PROBLEM WE ARE TRYING TO ADDRESS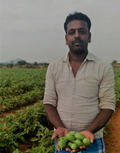 On one side farmers are receiving low returns for their hard work because of the un-organized market for perishable goods like vegetables and fruits. On the other side consumers are not getting good quality products at reasonable prices because of supply chain issues. Here is a case study of the whole supply chain problem as experienced in Bangalore: Product: Capsicum
Village: Near Kolar, Bangalore, Karnataka Muniraj, a famer wakes up at 3AM to go to the nearby market. He has hired an auto last night to ferry his bags of capsicum to the market. Once he reaches there at 4AM, he is asked to pay Rs 100 as the market entree fee. Muniraj then finds a business man to buy his capsicum at Rs 6. Deducting the transport and market entrée fee, he pockets the rest Rs 4 per kg. The middleman Mustafa immediately sells these Capsicums to another middleman Gopal at Rs 8 per kg, who takes the bags of Capsicums and sends them to Chennai using a lorry.In Chennai Ahmad buys loads of Capsicums at Rs 12 and then sells them to several small vendors. Sundar is a small vendor who buys them at Rs 15 per kg. Retail shop vendor Kamatchi comes and buys 30 kg capsicum at Rs 18 per kg. She then takes them back to her small shop and sells at Rs 26 per kg pocketing about Rs 4 per kg and the rest going to transport and the overall waste. Look at the whole end to end transport of Capsicum. Farmer gets mere Rs 4 for his 6 months hard work; consumer gets sub-standard product at premium price of Rs 26 per kg.
Where Is The Rest Of The Money?
It Went Into Multiple Transportation Layers And Also The Middle Men Involved Who Pocket Higher Profit Considering The Huge Quantity They Deal With. The Farmers Endures Hardships And Recieves Low Return Finally The Retailers And Consumers Get Sub-Standard Products.
We took this challenge to address the complete supply chain issue of perishable fresh produce. By reducing the middle men, we can offer better pricing to both farmers and consumers and also use latest technology to manage the whole supply chain to deliver quality produce on time to consumer. Here is a supply chain solution we have established: Product: Capsicum Village: Near Kolar, Bangalore, Karnataka Muniraj, the farmer in Kolar plans to harvest Capsicum crop the next day. Then he opens the Suyoga farmer app and using the easy interface he enters the quantity he wants to sell the next day evening. He receives a confirmation that he can get Rs 7 per kg for his capsicum and will be picked up from his farm the next day at 3PM. He then spends his quality time with family and friends and also planning his farming activities better. Suyoga admin module collates all harvests to be collected in Kolar, sums up the weight and the locations, feeds them into the Transport System (Vahana) based on GPS map data. The system then sends the pickup info, route maps to multiple registered truck owners. Raman is the owner of a small size truck who has already registered with Suyoga and has the Vahana App. He accepts the pickup offer for next day. Next day evening at 3PM, Raman goes to Muniraj's farm, picks up the Capsicums and enters details in the Vahana App. He moves to next famer in the same and surrounding villages based on the pickup map in the App and finally reaches the Suyoga godown. He downloads the material, gets an acknowledgement and reaches home at 9PM. Deepika is a working woman who wants to have vegetables delivered to her door next day. She logs into the Suyoga consumer app and enters the quantity of vegetables she requires for next day. Once she checks out she has the option to get it delivered at 10AM or 6PM. She selects, 6PM and in this case she pays Rs 20 per kg of Capsicum, saving about Rs 6 per kg compared to buying from a retail shop. Finally on Suyoga side the overall supply chain, the Farmer app, the Transport app, the Consumer app are all integrated for a seamless experience. Consumer is able to get the fresh produce of their choice delivered to their door step at the scheduled time. Overall we are using technology to give better pricing to the farmer, give better quality and value to the consumer and making this whole supply chain very well organized.